Drumming Events
And the beat goes on...
Those of us with the karma points to live in the space in time called Santa Cruz wallow in an ocean of talent. Our small oasis, cradled within the San Francisco Bay Area, San Jose/Silicon Valley, Salinas Valley and the Monterey Bay, affords that talent ample opportunity for creative self expression. On this page, we 'beat the drums' for these celebrations, and we encourage you to share with us your knowledge of such events.
Our focus is on local drumming, but we do not discriminate.
Please let us know of any noteworthy events coming up by dropping us a line at DrTom@DrumDr.com, calling or texting us at +1 (831) 428-6626 or filling out a contact form.
In the meantime, please stay safe and take good care of those around you.
A Drumming Event Not To Be Missed
<--- Click on image to watch video.
Jim Greiner's Hands-On Drumming
Interactive Drumming Sessions locally and worldwide for Corporate Team Building, Conferences & Meetings, Community Groups & Events, Schools & Youth Groups, and Private Celebrations of all types and sizes. Meditation Drumming Sessions for individuals and Groups.
Meditation Drumming Classes
Meditation Drumming sessions use drumming and rhythm-play as a vehicle to help us reinforce positive Life Rhythms. Jim will provide Frame Drums, and you are welcome to bring your own. Please come and join us for tranquil and uplifting meditation rhythms!
When: Contact Jim
Where:
Fee: ?
Rhythm Power Hand Drumming Class
Beginning to intermediate hand drumming techniques and rhythms, customized for each member's level of experience. We will focus mostly on the African Djembe, but I will also integrate other instruments into the class, depending upon your area of interest. Other instrument options are: Congas, Bongos, Doumbek/Darabouka, Frame Drums, Shekere and other hand-held percussion instruments..
When: Contact Jim
Where:
Fee: ?
Conga Class - Beginning to Intermediate levels
We cover traditional and contemporary Caribbean rhythms and techniques, staying relaxed while playing, and playing with other people.
When: Wednesdays, 7:00PM to 8:30PM
Where: Soquel Village, just outside the city of Santa Cruz, California
More info for Jim's events at
www.handsondrum.com
Global Drum Circles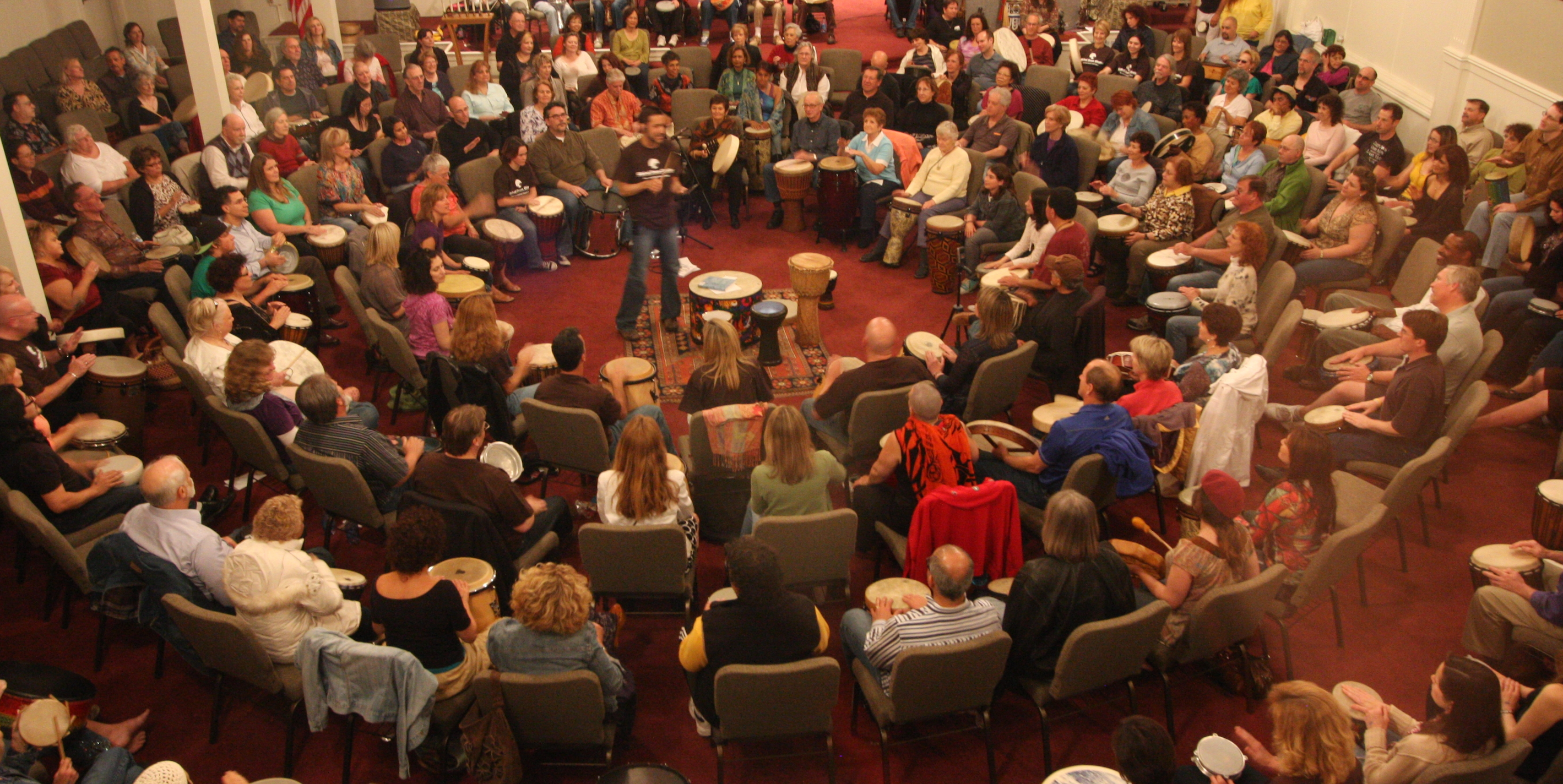 David DiLullo founded Global Drum Circles in 2005 to bring the joy and power of drumming to as many people as possible. He leads custom drumming events for companies and groups of all kinds
More info for Dave Dillulo's events at
https://globaldrumcircles.com/event-schedule
Watsonville Taiko
Heres's a nice introduction to this great group -->
Watsonville Rotary Meeting
When: Wednesday, October 25, 2023
Where: Elks Lodge, Watsonville
Fee: ?
Watsonville Taiko Holiday Boutique & Raffle
When: Sunday, November 5, 2023
Where: Kizuka Hall, Watsonville
Fee: Free!
Taiko Classes
Watsonville Taiko offer classes and worksops for children of all ages and at a variety of locations. Please visit
http://www.watsonvilletaiko.org/classes.html
to learn how to get in on the fun!
When: Varies
Where: Varies
Fee: Varies
More info for Watsonville Taiko's events at
www.watsonvilletaiko.org/upcoming-events/
Michael's on Main
Sadly, Michael's on Main suffered major fire damage overnight around 4am in the morning on Thursday, Sept. 1, 2022 and will be closed for an indefinite period of time. All shows are cancelled. If you'd like to help, contact info below.
More info for Michael's on Main events at
http://www.michaelsonmainmusic.com/
Kuumbwa Jazz
Barrio Manouche
Barrio Manouche provides a tremendous live experience and transports its audience on a magical journey, with a unique fusion of cultures and musical landscapes¡Kan auditory and visual feast like no other.
When: Thursday, September 7
Where: Kuumbwa Jazz Center
Fee: $31.50 Adv./$36.75 Door
More info for Kuumbwa Jazz's events at
http://kuumbwajazz.org/calendar/
Moe's Alley
FLOR DE CAÑA
Flor de Caña, a septeto from Santa Cruz, CA plays high energy dance music, including Cuban Son, Colombian Cumbia and various other Caribbean styles. They blend the obscure with the known, old time with the new, keeping true to the roots while creating their own sound.
When: Friday, December 29th
Where: Moe's Alley, Santa Cruz, CA
Fee: $15 in advance / $20 day of
Vieux Farka Toure
Often referred to as "The Hendrix of the Sahara", Vieux Farka Toure was born in Niafunke, Mali in 1981. The son of legendary Malian guitar player Ali Farka Toure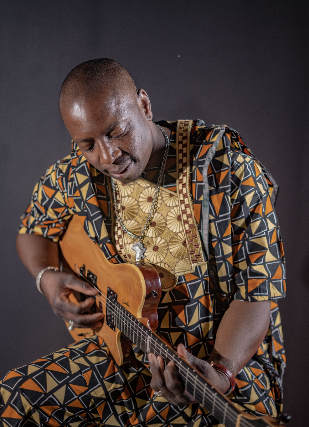 When: Saturday, February 10th
Where: Moe's Alley, Santa Cruz, CA
Fee: $32 in advance / $36 day of
More info for Moe's Alley's events at
http://www.moesalley.com